---
Apple CEO Tim Cook announced the iOS 11 at the 2017 Worldwide Developers Conference. There are so many improvements and new features to look out for with this update. It is expected to be released this coming fall, while beta testing is available this June. Here are some of the key changes iOS 11 will bring.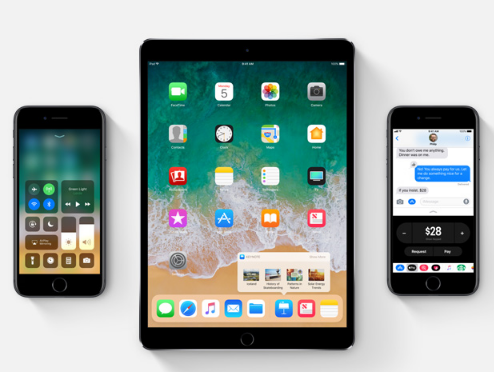 Camera and Photos
It will be easier to take professional photos with your iPhone thanks to iOS 11. Users will be able to take Portrait Mode pictures in HDR, with flash, and with optical image stabilization. Live Photos brings two new effects, Loop (have fun turning images into video loops) and Bounce (Live Photos can rock back and forth). Long Exposure brings proper motion blur, allowing you to capture time and movement in still photographs like a pro. These improvements mean you might not have to carry your DSLR camera with you all the time anymore.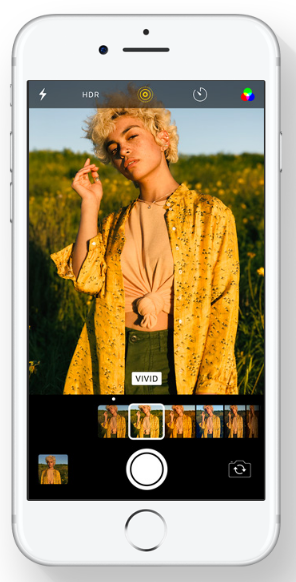 Control Center
With iOS 11, you can better customize your controls. You can quickly add settings, music controls, and shortcuts to your most frequently used apps. More commands are unlocked using 3D Touch (just hard press the screen). And perhaps the best thing for most users is that everything is placed on one page instead of the current three-panel layout. You can access the Control Center by pulling it up from the bottom of the screen.
Apple Pencil
iOS 11 gives you even more ways to use your Apple Pencil. Maximize your multitasking even further. Mark up a screenshot or PDF file, draw on photos, add inline drawings in Mail, and fill in or sign scanned documents. Tap your Apple Pencil on the Lock screen, and voila—you can start taking notes! When you start drawing near some text in Notes, the text will move aside.
Siri
Siri gets even smarter with iOS 11. Apple's personal assistant can translate English words and phrases into Chinese, French, German, Italian, and Spanish. On your next trip to China, you can now be spared from innocently ordering an exotic Chinese dish when all you wanted was wanton noodles. Siri also comes with new female and male voices that are more expressive and natural.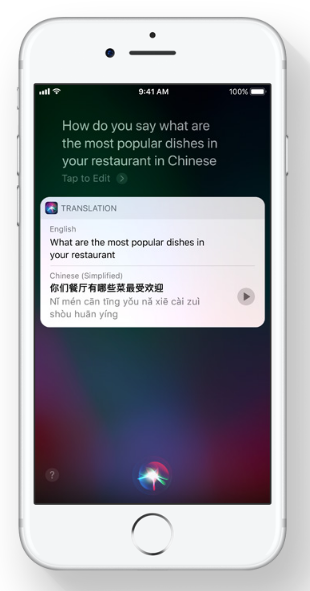 But Siri goes beyond than just being a voice with iOS 11. Siri will make suggestions in Safari, Mail, Messages, and News based on your personal usage. For example, Siri can suggest a movie you can watch as you're chatting with your friend in Messages about what film to see this weekend. The suggestion can be based on the recent movies you searched for on Safari. Siri can also add a recently confirmed booking, flight, or appointment to your calendar.
Apple Pay
iOS 11 will make person-to-person payments easier through Apple Pay. You can pay someone or receive payment through Messages. The funds you receive will be stored in an Apple Pay Cash account, and the money can be transferred to your bank account. You can also ask Siri to send payments using your credit or debit card registered in Wallet.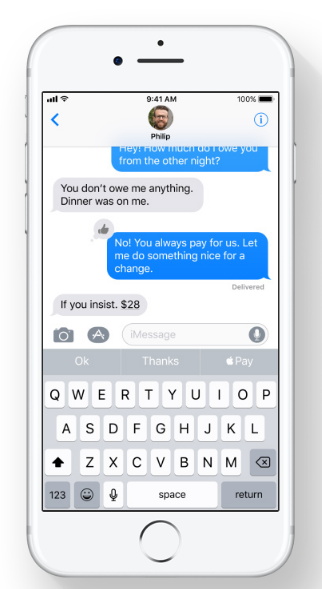 Maps
Apple Maps will include indoor maps of select airports and shopping centers. You can navigate your way to the nearest coffee shop with more ease. Apple Maps will include indoor layouts for twenty major airports in the United States and various international locations. Indoor maps for malls will be available in Boston, Chicago, Los Angeles, New York, Philadelphia, San Francisco, San Jose, and Washington, D.C. in the U.S., and in Hong Kong and London abroad.
Apple Maps will also show you the speed limit of the road you're on. It will also guide you on which lane you need to be on so you won't have to miss a turn or exit.
Do Not Disturb
Avoid being distracted by calls, messages, and notifications while driving with the help of Do Not Disturb. Your iPhone will be able to sense when you're behind the wheel and will automatically silence any alerts and notifications. There is an option to send an automated reply to people in your Favorites contact group. They will be notified that you are still driving and can't respond at the moment.
Music
You and your friends can create profiles on Apple Music and follow one another so you can easily listen to each other's playlists and share songs. But if you're not yet ready to let all of your buddies know that you're obsessed with One Direction, you have the option to listen privately.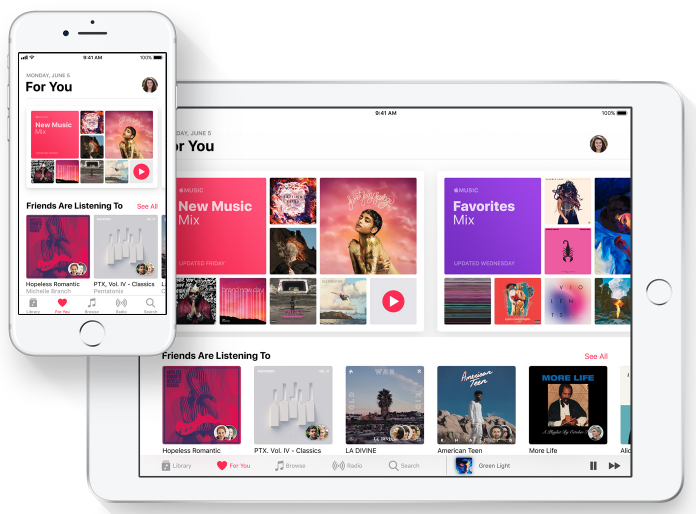 If you like hosting parties at home, AirPlay 2 lets you control several third-party speakers throughout your house. You can control the speakers by using the Home app, Control Center, or Siri.
Apps
The App Store received a totally new design, with separate tabs for Apps, Games, and Today (featuring notable releases). Users can also find more details about apps, such as guides, stories behind the app, and other content. In-app purchases will also be featured in the App Store.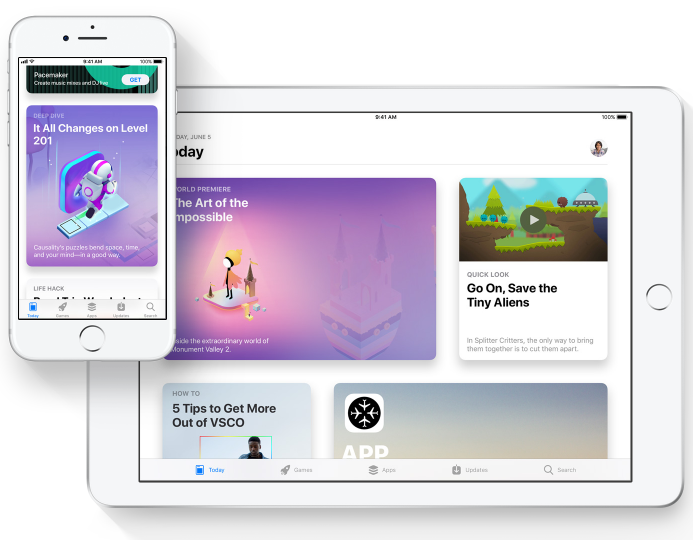 ARKit
This developer platform from Apple means more intelligent apps will be created for iOS 11. Developers can use augmented reality, blending digital entertainment into the real world.
"With iOS 11, we're delivering the biggest AR platform in the world, and it's available today for developers to begin building AR experiences using ARKit for hundreds of millions of iPhone and iPad users," said Craig Federighi, Senior Vice President of Software Engineering at Apple. "iOS 11 gives iPad users the powerful app functionality they need to take advantage of everything iPad is capable of, and brings hundreds of new features and incredible updates to the iOS apps iPhone and iPad users enjoy every day."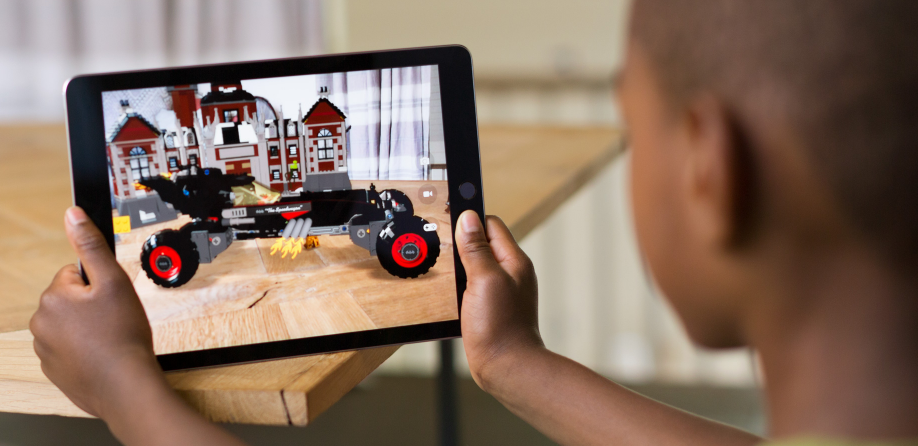 The prospect of placing virtual objects into the real world sounds exciting. But some users of iPhones and iPads might not be too happy since this means their older iOS devices could become obsolete. Some of your current favorite apps could also become unusable with the iOS 11 update.
A one-handed keyboard, SiriKit, HomeKit, MusicKit, and a Files app are just some of the other iOS 11 features to be excited about.
*All images are from Apple.com
Comments
comments
---
Trending Now