In today's society, mobile users have to constantly adapt to the changing technology. Most people might be content with their mobile phones, but there are some who want to be always updated about the newest features. If you belong to the latter, you might be curious to know what the latest features are now available for your iPhone or Android phone, and how you can get them.
The best approach is to become a beta user.
As we know, operating systems such as iOS and Android often roll out new functionalities in the form of updates. They, however, go through a testing process in order to make sure that what they release to the general public is truly useful. As such, before any new update is released, there will be a beta version available for fans who would like to get a glimpse of the new features it brings. Find out below how you can get your hands on these beta versions.
iOs Beta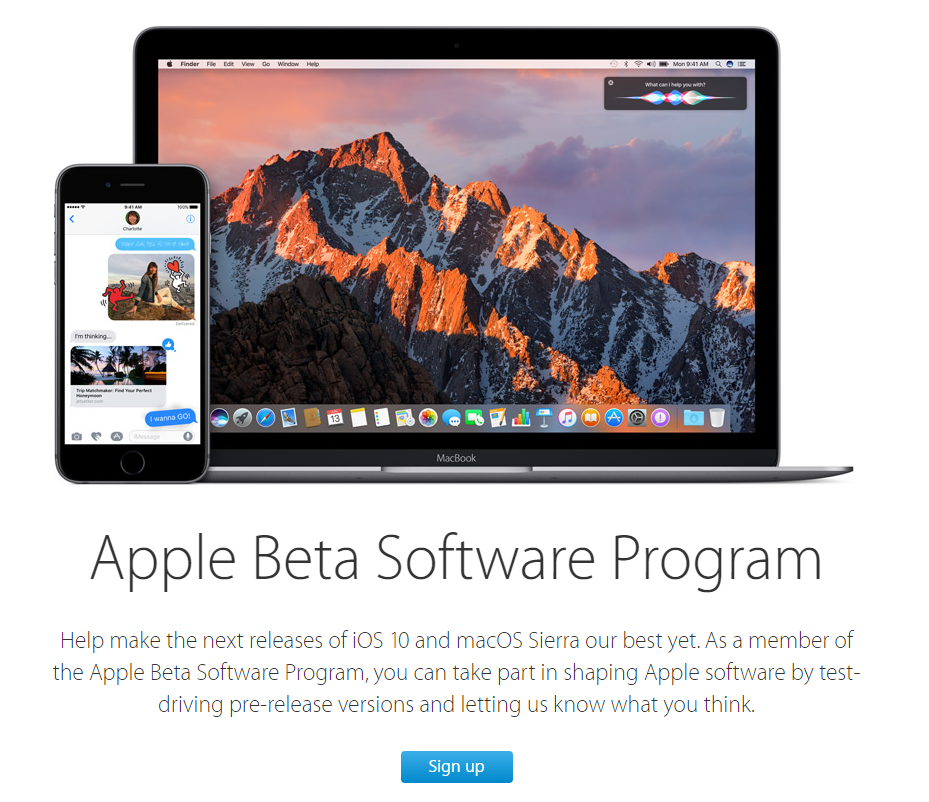 If you are an Apple device user, you can get early access to iOS' soon-to-be-rolled-out features by signing up for the iOS beta program. It is available on most new model releases for iPhone or iPad. You can follow this step-by-step guide to enjoying early access:
Back up your device just in case something goes awry. Whenever you use something that is still in beta stage, there is the possibility that you can encounter issues on your phone (or device) or worse, suffer from data loss. So, better safe than sorry.
Visit the official Apple Beta website. You must then provide your Apple ID and password.
Choose iOS and enroll your device into the program.
The final step is to visit your beta profile using your iOS device. Sign in using your Apple credentials and hit the Download Profile button. Follow the instructions shown on-screen and the beta software will start to run.
As with other beta programs, you cannot expect perfect performance when using the program. This is why you should never skip the step that tells you to back up your device. Beta updates will become available to you until you opt out of the beta program. If you want to opt out, you can go to Settings and hit General > Profiles > iOS Beta Software Profile. Choose the Delete Profile button and you will get a stable version of the most recent official update.
Android Beta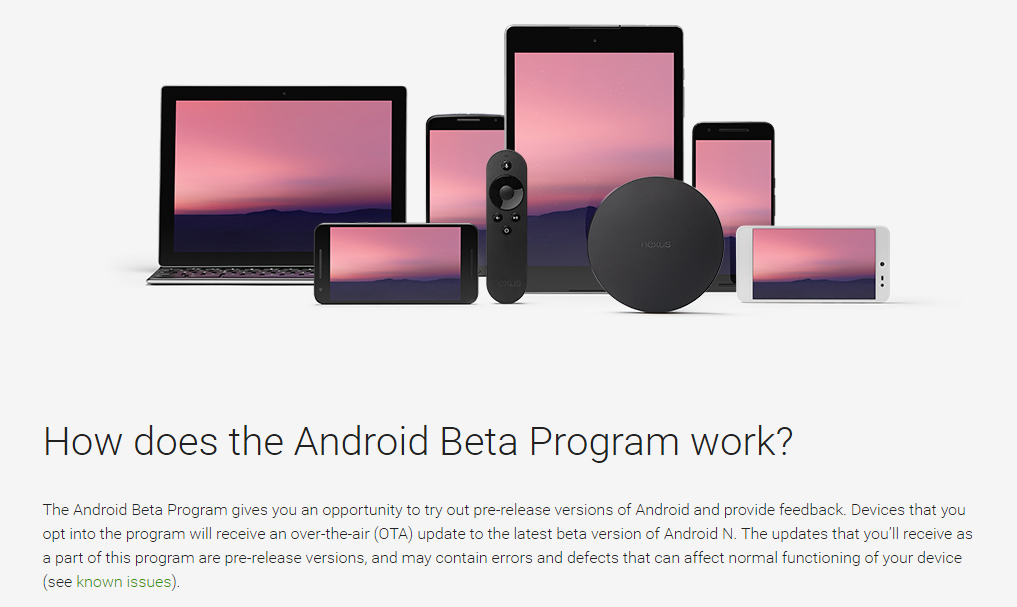 The Android Beta program enables users to try out the pre-release version and coming-soon features for Android users. When you enroll a device for Android beta, you can expect over-the-air updates available to your device. However, only a select number of devices are eligible. These include the Nexus 6P, Nexus 5X, Nexus, and Nexus 6. You can check through the program to determine if your device is compatible to receive the beta update.
In order to enroll your device for the Android beta program, follow these steps:
Go to the Android Beta program page. Use your Google credentials to sign in to your account. You will also be asked to provide a two-factor authentication code.
You will be shown a list of devices associated with your Google account. Next to each device, you will find an "Enroll Me" button. Click the button next to the device you wish to enroll into the beta program. The device that you selected will then receive over-the-air files featuring the latest beta updates.
As with the Apple beta, you can also opt out of receiving beta updates on your Android device. You can go to the same page where all of your devices are listed on your Google account. Click the "Un-enroll Device" button next to the specific device you want to stop receiving beta updates. This will prompt your device to revert back to the most recent stable version of Android.
Take note that when you un-enroll your device from receiving Android beta updates, all of your files will be wiped out in the process. Hence, it is a good idea to back up your files before you sign up for the Android beta program. Or, you can also store your files into the cloud so you can easily restore them once the device is back to its stable version of Android.
If you want to be one of the first few people to take a glimpse of the new features and versions for Android and iOS, follow the steps above. Opting out of the beta program is also easy as outlined. As a final safety tip, you should exercise caution when using a beta program. The program is unstable so you should expect that your device could be at risk. On the upside, you will be among the few who will know first about the nice surprises iOS and Android have in store for their users.
326 Views
2
---
---